2023 Mid-Winter Business Meetings

"Opportunity Awaits" – the New York State Association of REALTORS® 2023 Mid-Winter Business Meetings will be held on-site at the Crowne Plaza Albany – The Desmond Hotel from February 5-9, 2023. Some committee meetings will be held virtually the week of January 23.
Click here for a .pdf of the Mid-Winter Business Meetings schedule
NYSAR will be following all local and state health and safety protocols. Please take proper precautions if you find that you come down with symptoms.
Please read NYSAR's COVID-19 statement by clicking here.
Registration
To register for the business meetings, click here.
Note: Board of Directors will be IN-PERSON ONLY.
Hotel Information:
Crowne Plaza Albany – The Desmond Hotel and Conference Center – SOLD OUT!
Overflow rooms available at:
Hotel Trilogy Tapestry by Hilton
254 Wolf Road
Latham, NY, 12110
Rates: $129.00
Call 518-869-9100 and reference NYSAR
Meeting Planner
Meeting Planner is the central location for meeting dates and times, supporting documents, and Zoom meeting links. You will hear directly from your staff liaison and committee chair with information regarding how to join your virtual meetings. Check back soon for Meeting Planner access!
Meeting Schedule
Virtual Schedule – January 23-26, 2023
Monday, January 23
* Investment Committee – 10 a.m.- 11 a.m.
Commercial Issues Working Group – 11 a.m. – 12 p.m.
NYC Issues Working Group – 1 p.m. – 2 p.m.
* NYSAR Real Estate Services – 2 p.m. – 3:30 p.m.
Co-Op Issues Working Group – 3:30 p.m. – 4:30 p.m.
Tuesday, January 24
* Grievance Committee – 9 a.m. – 10 a.m.
* Federal Political Coordinator Update – 10 a.m. – 11 a.m.
* State Political Coordinator Update – 1 p.m. – 2 p.m.
Wednesday, January 25
* Faculty Development Subcommittee – 10 a.m. – 1 p.m.
Local Board Education Forum – 1 p.m. – 2:30 p.m.
* NYSREEF – 3 p.m. – 4 p.m.
Thursday, January 26
* Legal Action Committee – 9 a.m. – 10:30 a.m.
* Leadership Academy Advisory Board – 11 a.m. – 12 p.m.
* Statewide Forms Committee – 2 p.m. – 3 p.m.
Housing Opportunities Committee – 3 p.m. – 4 p.m.
* Designates a CLOSED committee – only committee members allowed
Click here for a .pdf of the Mid-Winter Business Meetings schedule
In addition to the committee meetings, the following highlighted events will be taking place:
Leadership & Governance Summit
Sunday, February 5, 2 p.m. – 5 p.m. & Monday, February 6, 8:30 a.m. – 12 p.m.
NAR's L.E.A.D. Program (Learn. Elevate. Accelerate. Deliver). This class is built on the metaphor of a journey into the mountains and during our time together you will make it all the way to the summit. As you climb the mountain with your fellow REALTOR® leaders, you will learn essential leadership skills, discover the "why" that motivates you as a leader, and create your own leadership vision. This course is highly interactive with many opportunities to discuss ideas and examples among your table of fellow climbers. You will not only learn from the instructors, but from your peers as well. Please come prepared to engage! The course will be lead by Instructors Ron Phipps and Elizabeth Mendenhall.
Communications, Marketing & Technology Forum
Monday, February 6, 12:30 p.m. – 2 p.m.
Join us for an informational and eye-opening cyber security presentation from SSA Samantha Baltzersen, FBI Albany
Legal Update
Monday, February 6, 2:30 p.m. – 4:00 p.m.
During the session, NYSAR Legal Counsel Anthony Gatto, Esq. will provide an informative update on current legal issues.
Cost: FREE
* Approved for 1.5 hours of CE Credit and satisfies DOS Legal Matters requirement.
* Pre-registration is required.
President's Reception
Monday, February 6 – 6 p.m. – 7 p.m.
Fort Orange Courtyard
Inaugural Dinner & Installation of Officers
Monday, February 6 –  7 p.m. – 10 p.m.
$85 Pre-registration
$100 Onsite registration
Join the 2023 leadership team and your colleagues from around the state for an Italy themed celebration with dinner and dancing. Tickets are limited and are being sold on a first-come, first served basis. Save $15 by purchasing your ticket before the January 30th early-bird deadline! Black-tie optional. Sponsored in part by the Staten Island Board of REALTORS®.
RPAC Lounge
Tuesday, February 7, 7 a.m. – 5 p.m.
Cost: $250
Diversity, Equity & Inclusion (DEI) Committee
Tuesday, February 7, 12:30 p.m. – 2 p.m.
General Session
Tuesday, February 7 – 2 p.m. – 3:30 p.m.
This must-attend session will include 2023 President John Vernazza's State of the Association address, the presentation of the Lawrence B. Caldwell RPAC Award, 2022 Local Board RPAC Achievement Awards, RPAC of New York Hall of Fame Induction, the 2022 Community Service Awards and hear from our keynote speaker, Katrina M. Adams, the first African-American to lead the U.S. Tennis Association.
NYSAR Safety Forum
Tuesday, February 7 – 4 p.m. – 5:30 p.m.
"Your Family Needs you…The Mindset of Personal Safety" with retired NYS Trooper Arno Lippassaar. The presentation will focus on situational awareness, personal safety practices, and traditional, and non-traditional items that can keep you safe.
NYSAR HOF Champagne & Diamonds Fundraiser
Tuesday, February 7, 7 p.m. – 8 p.m.
Enjoy hors d'oeuvres and one complimentary flute of champagne. Each flute will contain a Cubic Zirconia gemstone, except one lucky person who will find a REAL diamond in their flute! And just in time to give to your Valentine – or to keep for yourself! Join us for fun, cocktails, and networking. This is all to benefit the NYSAR Housing Opportunities Foundation. 
Legislative Policy Forum
Wednesday, February 8 – 9 a.m. – 10:30 a.m.
David Lombardo, host of the radio show,Capitol Pressroom will be the featured speaker.
Appraisal Course – "Is there bias in appraisals?  What to do about it? "
Wednesday, February 8 – 12 p.m. – 3 p.m.
Join your fellow agents and appraisers for a lively controlled discussion about appraisal bias. The class will explore the appraisal process and the history of the appraisal profession during redlining. Also examining recent law cases and surveys on the subject, and then wrap up with what steps can be taken if bias has taken place in the appraisal process.
* Submitted for 3 hours of appraisal and real estate CE
* Pre-registration required
Caucuses
Wednesday, February 8, 4 p.m. – 5 p.m.
All attendees are encouraged to participate in their board's caucus to share details about the committee meetings attended that week in preparation for Thursday's Board of Directors meeting. Please note this important change to the caucuses. The caucuses will now be organized reflecting board/association size rather than region.
Small Board Caucus: fewer than 400 members
Medium Board Caucus: between 400 – 999 members
Large Board Caucus: between 1,000 – 9,999 members
Jumbo Board Caucus: 10,000 or more members
The purpose of the caucuses is to educate the members on action items that will be presented to the Board of Directors. The remaining time may be used to discuss other matters such as NYSAR committee meeting activities. The caucuses will be run by an appointee of the Executive Committee who will report back to the full Executive Committee.
YPN Karaoke
Wednesday, February 8 – 6 p.m. – 9 p.m.
JT Maxies Bar & Grill, 240 Wolf Road, Albany
Tickets are $25/person, pre-registration highly encouraged, registration also available onsite at the Desmond! A portion of the proceeds go to benefit Ronald McDonald House Charities.
Board of Directors
Thursday, February 9 – 8:30 a.m. – 11 a.m.
* BOD will be IN-PERSON ONLY
Thanks to our sponsors!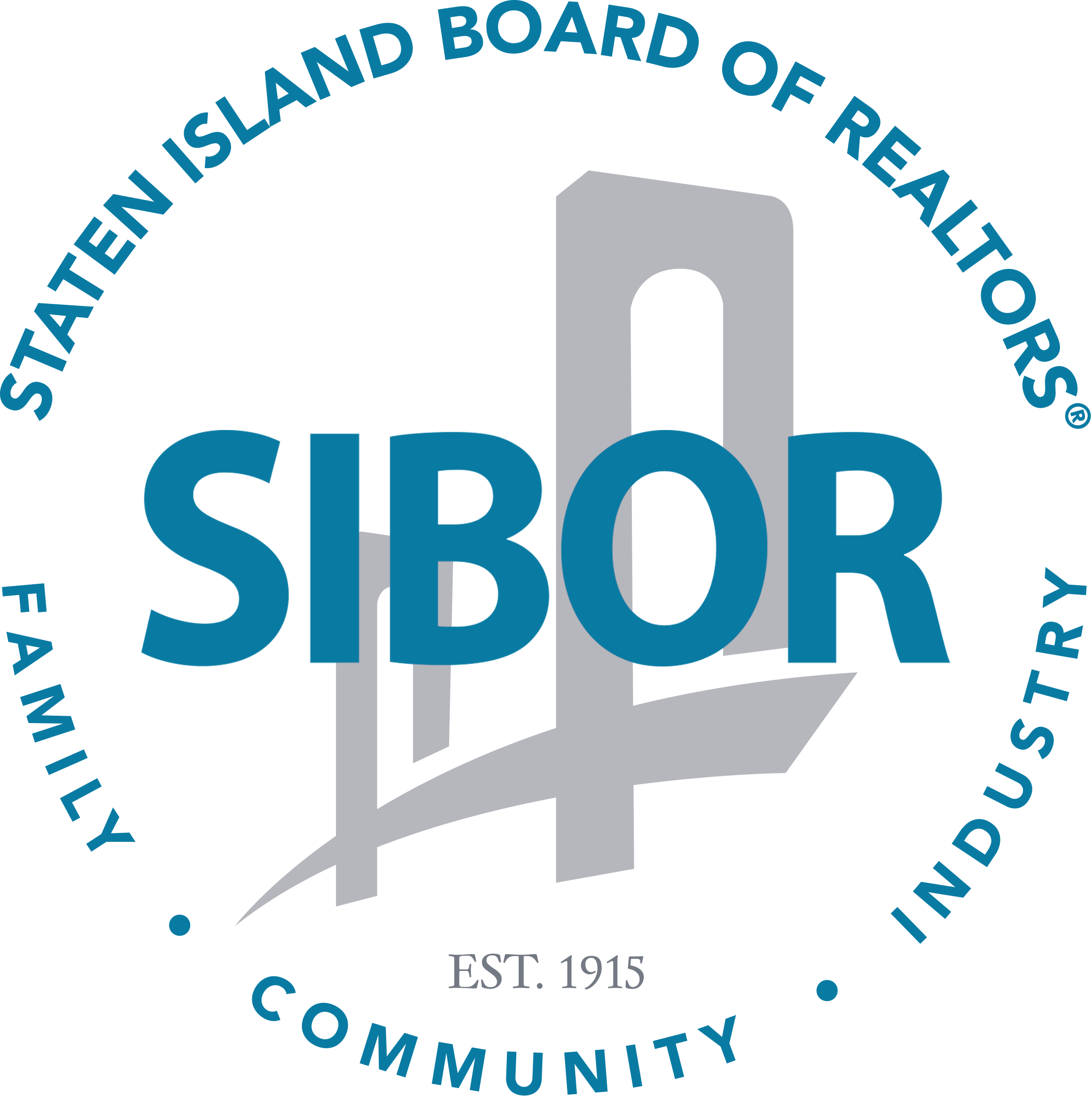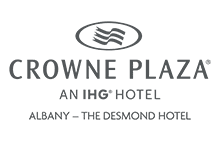 Save the Date!
The "Elevate Your Profession" – NYSAR 2023 Fall Business Meetings are tentatively scheduled to be held at the Turning Stone Resort & Casino in Verona, NY on October 1-4, 2023.
If you have questions about the NYSAR Business Meetings, please contact the NYSAR office at 518.463.0300.