Online Education Options
FREE Continuing Education (CE) for NYSAR Members!
These Interact CE courses, which satisfy your license renewal and REALTOR® membership requirements, are new benefits being offered to you at NO COST as a NYSAR member!
NYSAR members also receive discounts on other CE classes from Interact CE when signing up for the free classes.
Shopping for Online CE Credit?
NYSAR offers you a wide variety of quality options through our education partners.
Be sure to review this Notice to Online Students before signing up.


Whether you need a few last-minute credits or want to complete all your CE requirements online, check out these engaging options and take advantage of special sale pricing!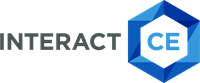 From one hour to 22.5, check out these gamified classes to make your learning experience both meaningful and fun!



Start earning a national designation or certification today and put the power of NAR's brand behind you!


For an extensive array of in-depth CE courses, see the latest offerings from OnCourse!