Online Education Options
To help you meet your CE credit and license renewal requirements, NYSAR is offering GRI courses via Zoom webinar for a limited time. Please review the webinar instructions below and see the NYSAR Course Schedule for upcoming courses.
Before submitting your registration for any NYSAR designation courses being offered through Zoom, please understand that your tuition is non-refundable and non-transferable.
View the Zoom Class Instructions for Zoom Webinars HERE
To learn more about DOS Live broadcast rules and regulations, click here.
Friday Business Insider – Mastery Webinar Series – (held April-July 2020)
Click HERE for recorded sessions.
Time is Running Out!
The online CE courses NYSAR offered for free to our members have now expired.  If you have signed up for free Interact classes through NYSAR, please complete them by October 31.  Also, if you have purchased other InteractCE classes through NYSAR, those classes will not be available after 10/31, so please complete them this month to secure your CE credit!
Remember, if you need to complete ethics training to maintain REALTOR® membership, you may take NAR's free class here.  And, if you'd like to take NAR's class with CE credit, click here.
Shopping for Online CE Credit?
NYSAR offers you a wide variety of quality options through our education partners. Be sure to review this Notice to Online Students before signing up.


Whether you need a few last-minute credits or want to complete all your CE requirements online, check out these engaging options, and take advantage of special sale pricing!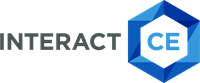 From one hour to 22.5, check out these gamified classes to make your learning experience both meaningful and fun!



Start earning a national designation or certification today and put the power of NAR's brand behind you!