NYSAR Leadership Academy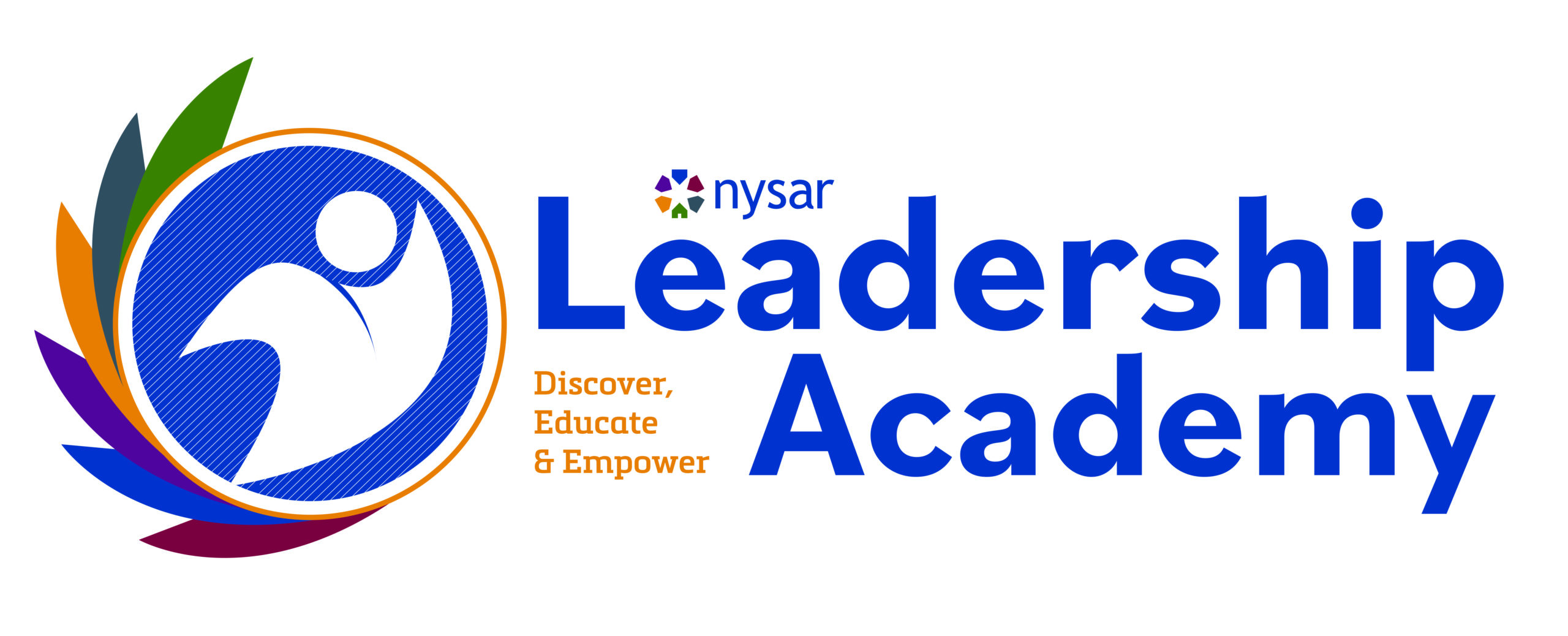 The New York State Association of REALTORS® Leadership Academy identifies, educates, and inspires future leaders in a professional, supportive environment. The Advisory Board seeks applicants representing a cross-section of the profession. In addition to their real estate and REALTOR® association activities, these leaders and potential leaders should be active in; business, education, the arts, government, community organizations, ethnic or minority groups, or real estate specialty areas, and will reflect the diversity of the New York State Association of REALTORS®.
The Leadership Academy Advisory Board assists NYSAR with oversight of the NYSAR Leadership Academy. Leadership Academy Advisory Board helps identify emerging REALTOR® leaders and encourages them to sharpen their leadership skills so that they may exert a strong positive influence on the future of the local, state and national associations and boards, as well as their profession. The Advisory Board reviews previous class evaluations and provides input on future Leadership Academy content and curriculum. The Advisory Board reviews applications to the academy and selects individuals to participate.
2024 Leadership Academy
Dates: Locations TBD
Feb 26-28, 2024
April 7-9, 2024
June 9-11, 2024
August 4-6, 2024
September 27-29, 2024
Application Deadline: October 13, 2023
Interviews: October 24 and 25, 2023
Leadership Academy 2023 Schedule (LA6)
January 8–10 (Leveraging Your Leadership Style)– Saratoga, NY
March 12–14 (Find Your Voice) – Finger Lakes
May 21–23 (Leading in an Organization) – NYC
July 23–25 (Writing Your Story) – Buffalo
Sept 29–Oct 1 (Graduation/Everything Matters) – Verona (in conjunction with FBM)
2023 Class
Teresa Belmore
Cathleen Breen
Donna Brooks
Jennifer Flynn
Robin Ham
Rosanne La Fata
Zach Latinville
Vienna Laurendi
Brian Phillips
Daci Shenfield
Veronica Suarez
Leadership Academy Alumni
Class of 2022
Gina Marie Bettenhauser
Dorothy Botsoe
Kimberly Bullard
Melissa Miller Fedrizzi
Ron Garafalo
Joe Krongold
Sylvia Ryndock
Susan Sommers
Daniel Staley
Penne Vincent
Kira Witherwax
Class of 2017
Lanie Bittner
Phyllis Cangro
Karen Davala
Jeffrey Decatur
Irene Guanill
Lindsay Hart
Susan Hughes
Anglea Lanuto
Nina Malatesta
Valerie Morgan
Amanda Reinfelds
Sarah Stansbury
Class of 2012
Traci Cangiano
Rob Choudhry
Toni Connor
Amy Wood Gonzalez
Mary Hamlin
Buddy Hoosein
Jerry Lott
Mary Katheryn Penfield
Nicholas J. Planamento
Jennifer Stevenson
Faye Storms
Andi Turco-Levin
Jennifer Vucetic
Jason Walch
Linda Wilson
Class of 2010
Theodore Banta III
Adam DiFrancesco
Jennifer Dindl-Neff
Bobbie Kagle
Drew Kessler
Barbara Korabel
Bettie Meinel
Robert Percesepe
Richard Rielly
Laurel Sweeney
George Wonica
Class of 2008
Katy Anastasio
Miguel Berger
Dawn Carpenter
Robert Eychner
J.P. Endres Fein
Patrick Fleming
Susan Goldy
Kenneth Leath
Maria Lull
Harding Mason
Karen Peebles
Moses Seuram
Mike Smith
Carolyn Stiffler