NYSAR Leadership Team
2020 NYSAR President Jennifer Stevenson
CIPS, GRI, ABR, SRS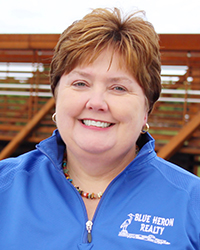 A REALTOR® for nearly 30 years, Stevenson is the RE Broker/Owner of Blue Heron Realty in Ogdensburg.
Stevenson served as NYSAR President-elect in 2019 and is a past president of the Housing Opportunities Foundation and a graduate of the 2012 NYSAR Leadership Academy. She has previously served as chair of the NYSAR Investment Committee, Budget Finance Committee, Global, Resort & Second-Home Markets Committee, and Fair Housing & Cultural Diversity Committee. In addition, Stevenson has been an active member of numerous other committees including Professional Standards, Multiple Listing Issues & Policies, Legislative Steering, and more.
She is an active member and past president of the St. Lawrence County Board of REALTORS® and is also an active member of the Northern Adirondack Boards of REALTORS®. In addition to serving as a director, she has chaired both the MLS and fair housing committees.
At the national level, Stevenson is a member of the State and Local Issues Policy Committee and the Board of Directors. She previously served on the Housing Opportunity Committee.
She is very active in her community. Stevenson is a former Ogdensburg City Councilor, member of Elks #772, an active member of her Rotary Club and a past president. She is a director of the St Lawrence Valley SPCA and is the chair of their largest fundraiser for the last 17 years, a snow golf tournament-SNOLF.
Contact Information:
Blue Heron Realty
731 Ford Street, Ogdensburg, NY
Phone: 315.394.3223 • Fax: 315.394.3222
Email [email protected]
2020 NYSAR President-Elect David Legaz
ABR, AHWD, CIPS, CRS, GRI, RSPS, SRES, e-Pro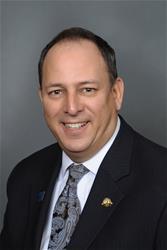 A licensed REALTOR® for nearly 25 years, Legaz is an investor of two New York City Keller Williams Realty franchises located in Jackson Heights and Flushing. He is also a broker in the Flushing office.
Legaz was the 2017 President of the Long Island Board of REALTORS® (LIBOR) and the association's REALTOR® of the Year in 2014. He has served and chaired numerous national, state and local committees. In addition, Legaz currently serves on the Board of Directors for the National Association of REALTORS® (NAR), the New York State Association of REALTORS® (NYSAR), and LIBOR.
Legaz retired as a sergeant with the New York City Police Department in 2002 after responding to the 9/11 World Trade Center tragedy and losing his partner. He used his law enforcement knowledge and became a New York State real estate instructor teaching Real Estate Safety classes in the Empire State and across the nation. Additionally, he serves on the Board of Directors for the Beverly Carter Foundation, whose mission is to ensure REALTOR® safety.
Globally, Legaz was recognized by the Asian Real Estate Association of America (AREAA) as one of the founders of the AREAA New York East Chapter. He served as the association's president in 2015–2016.
Contact Information:
Keller Williams Realty Landmark
32-55 Francis Lewis Blvd, Flushing, New York 11358
Phone: 718.475.2700 • Fax: 718.475.2986
Email [email protected]
2020 NYSAR Secretary/Treasurer Jennifer Vucetic
AHWD, CIPS, GREEN, MRP, SFR, PMN, CBR, ITI, C2EX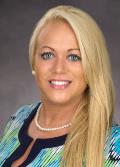 Vucetic, a co-owner, and broker at EXIT Realty Empire Associates in Clifton Park has been a REALTOR® for 14 years.
She was named REALTOR® of the Year by the Greater Capital Association of REALTORS® (GCAR) in 2016, served as the 2017 New York State Women's Council of REALTORS® president and was the Regional Vice President for the national Women's Council of REALTORS®. Currently, she serves as chair of the Budget & Finance Committee and Vice-Chair of the Statewide Forms Committee.
Nationally, Vucetic is one of only 18 REALTORS® across the country chosen to participate in the 2020 National Association of REALTORS® (NAR) Leadership Academy Class. Vucetic is a 2014 graduate of the New York State Association of REALTORS®' (NYSAR) Leadership Academy and a 2019 REALTORS® Political Action Committee (RPAC) Hall of Fame inductee.
Contact Information:
Exit Realty Empire Associates
805 NY-146, Clifton Park, NY 12065
Phone: 518.879.6318 • Fax: 833.518.3948
Email [email protected]